JURUTERA Magazines



• "The Golden Triangle Cities"
- May 2008

• "A Pilgrimage to Jerusalem"
- August 2008

• "An Underground Basilica"
- September 2009

• "The Brooklyn Bridge"
- July 2010

• "Heavenly Jiuzhai Valley"
- November 2010

• "An Iconic Bridge in Kuala Terengganu"
- July 2011

• "CCTV Headquarters from an Architectural Dream to Reality"
- November 2011

• "Three Gorges Project in China"
- July 2012


Technical Papers
• "An Unorthodox Method of Bridge Construction"
- JKR Journal, 1979.

• "Buku Panduan Rekabentuk Jambatan"
- Unit Jambatan, Cawangan Rekabentuk dan Penyelidikan, Ibu Pejabat JKR,
1985.

• "Production of High Strength Concrete"
- IEM Bulletin, May 1985.

• "Temporary Loads on Formwork for Multi-Storey Building Construction"
- JKR Journal, 1985.

• "Establishing A Bridge Inspection and Maintenance System for JKR"
- JKR Senior Officers' Conference, 1987.

• "Rehabilitation and Strengthening of Iskandar Bridge, Kuala Kangsar, Perak"
- International Conference on Roads and Bridge Engineering, Kuala Lumpur,
1988.

• "Towards Evolving A Bridge Management System for JKR"
- with C L Khoo and S K Ng at 6th Regional Conference of Road Engineering
of Asia and Australasia, Kuala Lumpur, March 1990.

• "The JKR Bridge Management System"
- with S K Ng, Mohd Hashim S and Jasmani Z at 2nd Regional Conference
on Computer Application in Civil Engineering, UTM Johor Bahru, Johor,
November 1991.

• "Durability of Concrete Structure"
- Commonwealth Engineering Council Continuing Education Seminar on
Rehabilitation and Repair of Structures in Malaysia (Kuala Lumpur & Kota
Kinabalu, Sabah) and Brunei, 1992.

• "An Integrated Approach to Reinforced Concrete Design and Construction
for Durability"
- JKR Senior Officers' Conference, Melaka, 1992.

• "Durability of Concrete Structures and Engineering Assessment for The
Repair and Rehabilitation of Structures"
- Seminar in Mauritius and Kenya (Harare, Zimbabwe & Nairobi), Presented
on Behalf of IEM, 1994.

• "The Construction of Jalan Ampang / Jalan Hulu Kelang Interchange, Middle
Ring Road II, Kuala Lumpur, Malaysia – Use of SOSROBAHU Bearing System"
- with C A Neoh and L C Leong at International Conference on Highways
Into The Next Century, Hong Kong, November 1996.

• "A Remedial Solution to The Foundation Failures of A High Bridge
Embankment and Walls, Jambatan Kota, Klang, Selangor"
- with C A Neoh at International Conference on Foundation Failures,
Singapore, 12-13 May 1997.

• "Manual to Good Concrete Practice for Large Pour Concrete Construction for
Bridges
- Effect of Hot Weather and Production of Concrete"
- REAM Road Structure Standing Committee, 2007-2009.

• "Manual on Bridge Asset Management - Durability and Protection; Bridge
Modifications"
- REAM Road Maintenance Standing Committee, 2008-2010.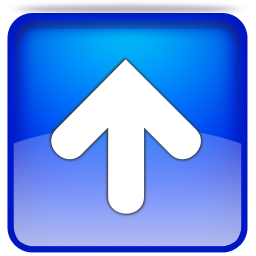 T-Corp Engineers Sdn Bhd
No. 80-B, Jalan SS21/39,
Damansara Utama,
47400 Petaling Jaya, Selangor,
MALAYSIA